ABOUT ME
*** I was recently appointed to be the Chairman of the Board of Directors of the Florida National Parks Association, the official not for profit arm of the National Park Service for Everglades National Park, Big Cypress National Preserve, Biscayne National Park and Dry Tortugas National Park. I was chosen for my professional education/experience and my passion for the represented national parks. ***
I have an undergraduate degree in Business/Economics from the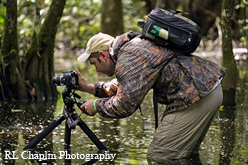 University of Florida and a Juris Doctorate degree from Barry University and the University of Miami. I opened my own law practice in 2005 in Homestead, Florida. As a result, I spend most of my days as an attorney stuck behind a desk or traveling to and from a courthouse wishing I was somewhere taking pictures and enjoying nature. I also serve as a the Vice Mayor for the City of Homestead. I was originally elected in 2009 to a four (4) year term and was recently re-elected in 2013 for an additional four (4) years.
Although I enjoy my legal practice and civic responsibilities, my real passion is photography. I have been an avid outdoorsman my whole life, fishing, camping, hiking and generally getting out in the wilderness as often as possible. I enjoy the solitude nature provides away from the hustle, bustle and stress of life. I have enjoyed photography as a hobby for quite some time, but only recently decided to hone my craft and turn it into fine art.
With photography, I find each trip brings with it a new challenge even when going back to locations I have already shot. The subject matter or landscape can change dramatically in just a few days or hours making each shot different and unique. A poor scene can quickly turn into a great scene with the simple addition of clouds, animals, water or new blooming flowers. Therefore, I have quickly learned never to pass up a shot as it may never occur the same way again.
My favorite subject matter is the Florida Everglades and the Florida Keys. My favorite time of year is summer when we have the great cloud formations and thunderstorms as backdrops. I started trying my hand at lightning photography last year. It is still a work in progress, although I hope to add a lightning gallery at the end of this summer season. I also like to hike/wade through the cypress domes and sawgrass of big cypress, using the water reflections and air plants to compose a shot.
The Everglades may appear boring and lifeless from afar, but if you slow down and are willing to get off the beaten path you will quickly learn that the Everglades is teaming with life and beauty. My goal is to capture this beauty on canvas and educate people on how diverse and unique the Everglades ecosystem is and encourage conservation for generations to come.
Feel free to contact me to discuss my work or photography in general. My contact information can be obtained by clicking on the Contact link below.
Copyright © 2010 – 2014 Stephen Shelley Photography.  All rights reserved.